LIVE THE GARDADOC WINE EXPERIENCE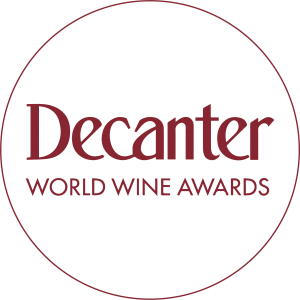 Italy's largest lake, Garda, enjoys a Mediterranean climate and is caressed by myriad winds. Its vineyards are bathed in light bouncing off the water's surface. Gently sunkissed bunches of grapes ripen in favourable conditions where balmy temperatures allow olive trees, lemons, and capers to thrive.
Writers and poets through the ages have sung Garda's praises, with its picturesque villages, castles, winding lanes, and serene atmosphere. Catullus, Goethe, Kafka, Rilke, D'Annunzio… and even Churchill himself was immortalised as he painted a lake scene. This backdrop of history, beauty and culture, in a geographical position that is ideal for winegrowing, is the birthplace of GardaDOC.
Winemaking dates back to at least the 1st Century BC here, but GardaDOC is a young umbrella appellation, created to promote wines from three cities: Verona, with six DOCs; Brescia, with three, and Mantua, with one. Three different cities in close proximity, each of them stunningly beautiful and on the UNESCO World Heritage List.
Overlooking them all is Lake Garda, with its charm exuding a sense of happiness, relaxation and serendipity. This is the location for the ten historic appellations that have found a new home in GardaDOC. Wine and food go hand-in-hand here, set against a landscape that succeeds in being beloved by foreigners whilst retaining its typically Italian lifestyle intact.
Lake Garda: Garda DOC MYTHICAL WINE LAND!

Live the wine experiences of the Garda DOC Consortium with Mamblip and the wine expert Filippo Bartolotta!
Discover Garda DOC & Lake Garda: a huge crystalline diamond nestled between the Alps, rolling hills, and tons of absolutely gorgeous small Italian towns oozing with charm.
Watch the full experience
Pinot Grigio: fresh, fruity and lifestyle Garda
Live the wine experiences of the GardaDoc Consortium
"Virtual Masterclass
GARDADOC PINOT GRIGIO: Fresh. Fruity. Experience the GardaDOC Lifestyle.
July 12th, 2021 3pm – 4pm (London)
Join us for a virtual masterclass as we dive into the wine region around Lake Garda and discover the area through the prism of seven local GardaDOC Pinot Grigios. We will be joined by Garda expert Costantino Gabardi and Italian expert Peter McCombie MW."
SIMPLY ITALIAN GREAT WINES NORTHERN EUROPE 2021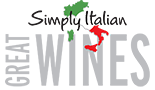 Discover the wine experiences of the Garda Doc Consortium
Walk Around Tasting and Professional Masterclass
October 21th, 2021 (London)
Discover Garda DOC varietal wines at the London appointment of SIMPLY ITALIAN GREAT WINE, an event by @IEMwineEvents!
Live the Garda DOC wine experience with the Walk Around Tasting in the beautiful location of Church House Westminster and with the professional masterclass "DISCOVER GARDA DOC: THE VARIETAL WINES OF LAKE GARDA", curated by wine expert Walter Speller!
Discover the different interpretations of the producers of GardaDoc Pinot Grigio. A glass that is the expression of a territory rich in passion for viticulture that from generation to generation transmits the art of making wine on Lake Garda.
Discover the sparkling wine houses that produce Garda bubbles. A glass symbol of the Bel Vivere that every year brings Lake Garda to be one of the most requested tourist destinations by millions of tourists from all over the world.
Find out more about the labels of GardaDoc the ones speaking are  representatives of the best brands in the Garda area.